LATEST NEWS
Why Investing in Used Tower Cranes Can Be a Smart Business Move
When it comes to operating a construction company, every expense matters.
But just as important is the equipment you have readily available and having your tower crane can determine the types of construction projects you can take on.
Tower cranes are a mainstay in many construction sites.
They afford business opportunities not available without the presence of a tower crane. Having a tower crane in your arsenal of equipment allows your business to work on commercial projects that require high-rise heavy lifting.
The ability to employ a tower crane enables your business to fulfill a greater selection of construction projects. Cranes, after all, are an indispensable component of any construction business.
But, like any other major piece of equipment, tower cranes are a considerable investment for any business. And with the construction industry ebbing and flowing with the economy, uncertain times mean buying a new crane can be a costly mistake.
So rather than investing in a new crane purchase which comes with a higher price tag, consider the advantages of buying from the used crane market.
If stepping up from hiring to purchasing makes good economic sense for you, then considering the purchase of a fully refurbished crane from Active Crane Hire is a worthy option.
A quality used tower crane for sale can be a fruitful buy for any construction firm. Its affordability compared to a new crane ensures a construction business can economically scale to meet customer demands.
So, should your firm buy a used crane from Active Crane Hire?
In short, yes.
Read on as we look at the five reasons why buying used is a smarter investment than buying new.
1. Lower purchase cost
Undeniably, the main advantage of buying used is its price.
As the initial purchase cost of a used crane is substantially lower than that of a brand new one, buying used can save you a considerable amount of money. Your company gains a substantial economic advantage as it's able to further bolster its fleet with another crane.
It should also be worth mentioning, that in the crane market, "used" can simply be semantic, meaning the heavy machine could be practically new, having been used minimally and with only a year or two in its service record. However, let the buyer beware.
Active Crane Hire used cranes are sold completely refurbished after having been stripped down to the base parts including the motors and then fully rebuilt — like new.
2. Better resale value
Unlike the car industry, cranes do not depreciate heavily after the initial value drop provided they are well-maintained.
As cranes slowly depreciate over time, no great capital expenditure is lost when buying used. In fact, most cranes will only depreciate at specific age brackets (10 or 15 years) or when a company releases a newer model.
If your construction firm performs regular maintenance on your used crane during its lifetime as well as maintains a detailed record of services and repairs, you can expect to gain back a lot of your capital expenditure when it's time to sell and upgrade your fleet.
If you buy from Active Crane Hire, we offer a full after sales maintenance programme.
3. Buoyant market
Crane manufacturers and importers are cautious about building up inventory due to economic uncertainty.
This can create delays in crane availability if you are in the market for a new crane. If your business forecasts a lot of work in the near future, a used crane can be a reliable, high-performing machine that's possibly more readily available than a new crane.
What's more, the used crane market is a massive industry. Many available models, from top slewing cranes to self-erecting cranes, are available in the used crane market, ready to be sold. However, the used crane market can be a dumping ground for poorly-maintained cranes.
However, if you buy a completely refurbished used crane from Active Crane Hire you also get a warranty and a full after sales maintenance support.
4. Familiarity with the equipment
Newer crane models can be a tempting choice for any construction business as it comes with all the bells and whistles.
However, these updated and unique features can come at a cost. If your crane operators do not know how to use all the features on a newer model, this can mean time and money must be spent retraining your team of operators.
When debating the choice between buying new or used, consider the skills and training of your operators. If the crane operators on your team are unfamiliar with the features of newer models, then a used crane may be a smarter investment move.
5. A history of reliability
A crane available for sale on the used market should come with all its repairs and service records. This will enable you to determine its specific condition and what applications it has been used for. If purchased correctly, a used crane will provide years and years of reliable service.
Used cranes can also be refurbished so they work "like new" but not many sellors have that capability. Active Crane Hire does and that allows your firm to own a "like new condition" crane at a significantly lower cost of a newer model.
Don't be doubtful about buying a used crane! Let us help.
Owning a crane is an important milestone in any construction business. It signifies that your firm is ready to scale to larger projects and is capable of meeting customer demands.
At Active Crane Hire, we understand concerns about buying used. But with our extensive years of client satisfaction, we can assure you that we are a company you can trust to guide you through the process of buying a used crane.
If you'd like to know more about buying a used crane, feel free to contact us today. One of our crane specialists will be ready to answer any of your questions.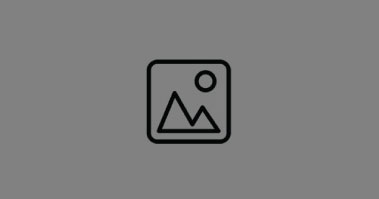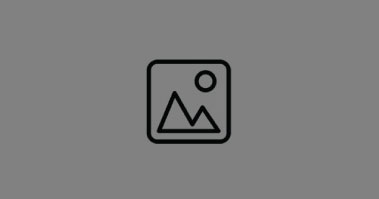 CONTACT US
Get in touch and let us know how we can help.