LATEST NEWS
4 Tips for Purchasing Used Tower Cranes
When it comes to significant purchases of machinery, it is sensible to have a look at the used market to see the range of prices and if there are any excellent deals. If you are looking to purchase a tower crane, the second-hand crane market is worth looking into because buying used can save you a lot of money. The machines can be practically new if there has been a high level of maintenance.
However, just like most things, not all cranes are made and maintained the same. So, when looking at used tower cranes for sale, it is up to you to spend the necessary time and energy searching for the ideal one.
To assist you, here are four tips for purchasing used tower cranes.
1. Determine your budget.
Before going to look at any potential tower cranes, or speaking with sellers, it is essential that you take the time to work out your budget. It is recommended that you do this as a part of your initial research to ensure you remain within your budget and that you don't waste your time looking at used tower cranes that are out of your reach.
While you are determining your budget, remember to consider the maintenance costs over a 5-10 year period.
There are a wide array of used tower cranes on the market, from a mini self-erecting tower crane to a luffing jib tower crane, so to have a reference point throughout the shopping process, it is best to have a budget number at the forefront of your mind.
2. Know why you need a used tower crane.
Once you have your budget, it is then time to move on to reflect on why you need a tower crane. This step isn't to hinder you from proceeding with your purchase; it is meant to ensure that you are clear about your needs to ensure you get the appropriate crane for your projects.
After all, buying a tower crane is a long-term investment. However, make no mistake, tower cranes are a worthwhile investment as they are a mainstay on many construction sites.
Generally, tower cranes are rather prominent on building sites as they are incredibly versatile and capable of lifting a substantial amount of construction equipment and building supplies.
Tower cranes often require additional attachments that ensure they can safely carry and deliver the range of equipment and materials needed for a project. When you start to research potential used tower cranes, keep in mind that you may have to purchase attachments as well. Things like a block cage to transport heavy pallets and bricks, a concrete kibble for concrete and a man box to move people to and from different levels of the building.
Therefore, identify your needs regarding what you will be lifting and the range of sizes and weights you need to lift.
Also determine your required lifting capacity. What is your maximum load? What are the dimensions, span and heights of your loads?
3. Some other important considerations.
Now that you know how much you have to spend and why you are paying the money, it is time to get more specific with the specifications you want in a used tower crane. In addition to identifying the material handling and lifting capacity, there are some other things to consider before selecting a tower crane system.
Consider the speed at which you need the work to be done — how quickly must you position your materials? Does the crane you purchase need to be able to operate at varying speeds? Does it need specific technology?
Don't forget to consider the constraints of the space in which the crane will be operating. For example, what is the height of the facility? Are there any length and width limitations or obstructions? Are you looking to mount the crane to the wall or concrete footing or have it free standing?
Even though facility limitations often get overlooked, they are an essential consideration. For this reason, know what you are looking for in your crane before you start looking.
4. Start searching.
Now that you know your budget, your reasons and your considerations, it is time to start the hunt for your ideal used tower crane.
When comparing cranes, it is essential to take into account the history of the particular machine you are considering. The age of the crane and the amount of work (in hours) it has done should be of distinct interest. Additionally, you should also examine the geographic location that the crane has been working in as environmental conditions can have a massive influence on the workings of a crane.
On top of a thorough inspection that is crucial in the process of buying a used crane, it would also be wise to investigate the manufacturer history for records of accidents or significant repair damage. What is the maintenance history of the crane and has it been refurbished for sale?
This 4 Tip Process can be very time consuming and confusing when trying to compare different crane models. Determining the true level of maintenance provided to a particular crane can also be difficult to assess and risky.
But not when you come to Active Crane Hire.
We give you free access to our experts for the right choice and the best solutions as we walk you through the 4 Tips outlined.
All of our used cranes available for sale have been stripped down to the component parts, sandblasted and repainted. It's a similar process with the motors. They are overhauled and rebuilt to an "as new" standard. Everything is disassembled and checked right down to the Cables.
So you can go it alone through the 4 Tips Process or our experts can guide you without obligation.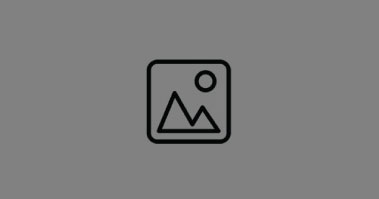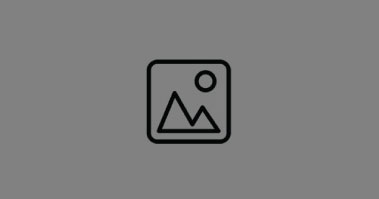 CONTACT US
Get in touch and let us know how we can help.