LATEST NEWS
5 Time and Money Saving Tips When Hiring a Tower or Self-Erecting Crane
It may seem a cliché but time always means money when it comes to business; this could either mean profit gains or revenue losses.
On one hand, if time is efficiently used in a business operation or project, the gains are usually high.
On the other hand, if time is not properly managed then the productivity of the work is not optimised and many resources are inevitably wasted. The same holds true when it comes to hiring a tower or self-erecting crane service.
Construction projects are intended to be completed in stages with specific deadlines and milestones.
Depending on the size and the complexity of the project, it could take several weeks to several months before each construction stage is accomplished. For instance, a residential building with at least 20 apartment units with an average floor area of 100 square metres can take well over 12 months to complete from obtaining permits to finishing work.
Using cranes in high-rise construction projects certainly make the construction process faster, safer and more efficient. However, if crane operations are not efficiently handled, it could cause delays that will inevitably cost you money. You still need to pay the entire lease or rental fee for the equipment and the salaries of the operator and other workers even if the project is idle for several days or weeks.
To avoid the above scenario, here are some of the things you should consider when hiring a crane service:
1. Partner with a credible crane company for your hire or purchase
Not all crane companies are the same in terms of credibility and dependability. Look for better services and reasonable fees. Whether you rent or purchase a crane, it is crucial that the crane company you are dealing with has a good reputation.
Get referrals from your business associates and other contractors who have experience in dealing with various crane companies. Choosing the right company will save you from the hassle of paying too much for unreliable service.
A good crane hire company can also advise you in identifying the right equipment size for your lift so you avoid unnecessarily investing in a more powerful crane at a higher cost.
If you do not have an in-house crane operator, a reputable crane hire contractor can also easily provide you one. It must be noted that hiring a crane with an operator from the same company will definitely be more cost effective than having to find a licensed and skilled operator separately.
Some crane hire companies even provide important complementary services:
Site planning
Installation
Maintenance
Having the above items covered (should you need them) and worked into the package should help you save further on your crane hire budget. At the very least, a good sales offer would include a warranty on the maintenance and replacement of components of the equipment.
2. Choose the right equipment for your project
Different types of projects require specific types of equipment. You can specify the load capacity, length of the jib and control system of a crane that you need for your construction project. Even the onsite assembly of a tower crane itself will require smaller cranes like mobile cranes, so keep this in mind if you require one.
You must also consider the necessary workload for your project. If your project requires a lot of heavy lifting, do not choose cranes that have a low load capacity even if the rental fee is lower. You should also consider the air space available and make adjustments with regard to the length of the jib.
For example, if the construction site has limited space or a relatively small footprint necessitating relocation of the crane from time to time, then a self-erecting tower crane can do the job. If you have limited air space but can tolerate a fixed base tower crane, then the MCH 125 Topless Electro Hydraulic Luffing Jib Tower Crane is a perfect choice.
3. Anticipate traffic and consider obstructions
Transporting the parts of the crane to the construction site can be significantly delayed if you do not anticipate traffic jams. You may choose evening hours or just before dawn to transport the crane parts and assemble them onsite. Weekends are also a perfect time for doing this because of the lower likelihood of traffic congestion.
Delays can also be avoided if you are aware of all the existing obstacles near the construction site. By coordinating with your crane hire partner, they can carefully plan for the assembly of the crane by taking note of any obstacles around the construction site. Some of the more common obstacles include trees, power lines and other buildings.
Once these obstacles have been identified, the crane hire company will be able to determine the perfect spot where the crane can be erected. Some obstacles may also be removed if you have the necessary permits.
4. Organise the items that will be hoisted by the crane
The steel beams, frames, columns and other construction materials to be lifted must be properly organised and prepared for hoisting. These should be easily accessible and free from obstructions such as power lines, overhanging tree branches, or wires. You may use trucks and smaller cranes to place and organise the materials in accessible areas.
Be sure to not occupy the crane setup zone but instead have the items to be lifted positioned in an area within a convenient distance from the crane.
The crane operator will not have much difficulty moving the materials if they are already organised. Having lifts efficiently prepared to be hoisted can significantly cut down on the time required for lifting work to be completed. Accidents can also be avoided if the construction materials are already prepared onsite.
You may also want to organise the proper lifting sequence to make the operation more efficient and seamless.
5. Provide assistance to the operator
Setting up the crane will not be an issue if you partner with the right crane hire company. However, it can take a significant amount of time if there are delays depending on certain external factors such as the weather, which is why timing your project is crucial.
Once crane work commences, you and your site employees can provide assistance to the crane operator by directing traffic away from the lift site, or by simply helping the operator safely navigate the setup zone.
Whether you are going to rent a crane or choose companies offering used crane sales, it is crucial that you minimise all operating delays which ultimately means minimising costs as well.
But if you are still unsure on how to proceed, don't hesitate to get in touch with us at Active Crane Hire. With our expertise, top quality equipment and industry know-how, we can guide you through the crane hire or purchase process to ensure maximum benefits for your business.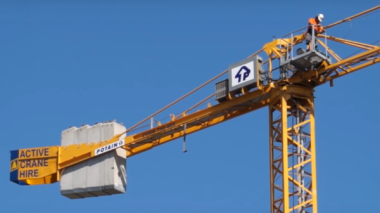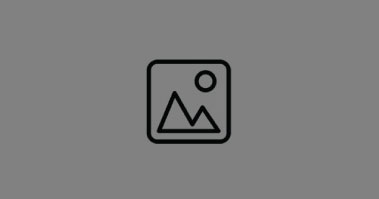 CONTACT US
Get in touch and let us know how we can help.