LATEST NEWS
Crane Hire Spotlight: Self-Erecting Cranes
Renowned for their versatility, rapid deployment, and accessibility, the self-erecting crane is the ideal lifting solution for a variety of low rise construction projects. Self-erecting cranes have impressive lift capacity and reach while featuring advanced designs that make these crane types the perfect workhorse.
With a smaller footprint and more economical operating costs than a traditional tower crane, self-erecting cranes provide an excellent return on investment.
As the leading crane hire company in Australia, we maintain an extensive product range. Our wide selection includes compact design self-erecting cranes (ideal for constricted site spaces) and towering cranes providing unprecedented crane production. We regularly update our fleet and embrace the latest technology, like the Potain MCH 125 electro hydraulic luffing crane.
Benefits of using self-erecting cranes
When a construction project requires cranes that are versatile, efficient, and easy to erect, self-erecting cranes should be considered. While conventional high rise tower cranes hold the largest segment of the market, self-erecting cranes are growing in popularity and cannot be beaten for low rise projects.
Compared to the installation of conventional tower cranes, self-erecting cranes are efficient lifting machines. One of the most impressive attributes of self-erecting cranes is their rapid deployment and dismantling. A self-erecting crane can be operational in less than one day and can be moved to a different part of the project site in a similar time.
In addition, self-erecting cranes require a much smaller footprint compared to a mobile crane. Self-erecting cranes are adaptive to operating on sites with limited space. This allows multiple cranes to operate in a very small area.
As a bottom slewing crane with an outrigger support base, self-erecting cranes do not require an expensive concrete foundation. Instead, they sit on their own platform that has adjustable legs. This makes a self-erecting crane faster to deploy and more cost-efficient than other crane models for similar applications.
Self-erecting crane fleet for hire
At Active Crane Hire, we deliver excellence by prioritising safety, reliability, and cost savings with our thorough maintenance process. We also update our range when new crane models are released to ensure that our clients always have access to the biggest and most efficient crane fleet for hire in Australia.
Currently, our self-erecting crane lineup includes the Potain Hup range and the Potain IGO range. Both ranges feature several customer-focused innovations.
The Potain Hup self-erecting models have been designed with confined job sites in mind. This range of self-erecting cranes prioritises mobility and ultimate versatility. The Potain Hup 32-27, for example, features a revolutionary compact design offering 20 possible crane configurations for various job site needs.
The Potain Igo series features an extensive range of crane models. Jib lengths range from 18 m to 40 m, making it ideal for all site configurations. With automated crane assembly, an Igo crane model is equipped for easy transport, easy operation and servicing, and optimum utilization.
We also have Potain HD 40 A and 16 C self-erecting cranes. Both are transported in a fully assembled form for easy transport and rapid unfolding and erection.
Site project and applications
With efficiency increasing output, construction times have been reduced. Today's construction sites require a lifting machine that is economical yet powerful and adaptive to several applications. Active Crane Hire's selection of self-erecting cranes is highly valued for its excellent productivity and reliable performance.
As mentioned, self-erecting cranes are well-matched to operate on urban job sites with restricted site access for forklifts and other similar equipment. The range of self-erecting crane models available means there's a self-erecting crane configuration to meet any site challenge.
For two- to three-storey residential building projects, a small self-erector (with an approximate 25.9 m or 85-foot radius) provides the right lifting solution. Structures up to six storeys can benefit from a medium-sized unit. These types of self-erecting cranes have an approximate radius of 39.6 m or 130 feet and can be erected in half a day.
Onsite applications of self-erecting cranes can vary. They can be used as the primary lifting machine on projects such as residential builds to five storey commercial developments. They can also be used for supplementary lifting, assisting fixed position tower cranes in moving site materials with great precision.
Our diverse selection of self-erecting cranes for hire is capable of meeting the requirements of your low rise site to satisfy your very specific needs. We offer a wide variety of configurations for fast, efficient lifting.
Self-erecting cranes provide power and performance with cost-saving efficiency, ensuring an excellent return on your investment.
Take a look at Active Crane Hire
To make your crane hire experience effortless, we've outlined six key processes. These include:
Site Planning
Engineering of the Base
Installation & Commissioning Transport
Operator Training
Maintenance & Servicing
Dismantling
Each process is integral in choosing the right crane model for your project… delivering success.
Site Planning, for example, is essential to choosing the correct crane type and crane location.
Installation & Commissioning Transport enables experienced Active Crane Hire staff to brief the leading site personnel and ticketed crane operator on safe use, reporting procedures, and general housekeeping rules.
As a full-service company, we also provide Operator Training; Maintenance & Servicing.
This six-step process ensures efficient setup and reduces site disruption, guaranteeing maximum usage by keeping downtime to a minimum.
Build with confidence
At Active Crane Hire, we understand that a reliable working crane increases performance, productivity, and profitability. With Active Crane Hire as your trusted lifting partner, you can discover more lifting opportunities and the support you need for a better bottom line.
Ready to achieve more? Contact our team of crane hire specialists today to get started.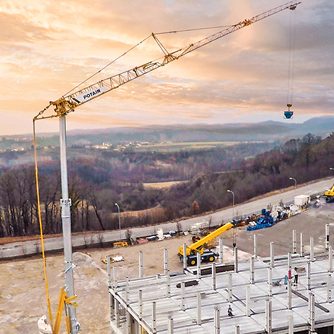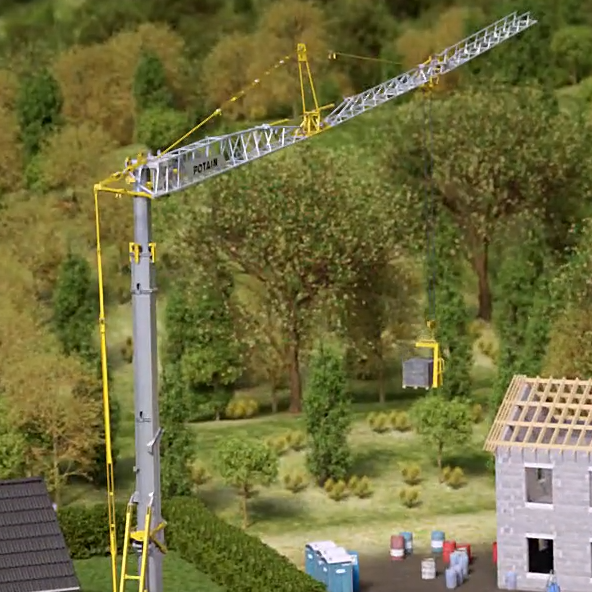 CONTACT US
Get in touch and let us know how we can help.