LATEST NEWS
3 Big Mistakes to Avoid When Hiring a Crane
If you have a complex construction project, there is a high likelihood that a crane is going to be a fundamental piece of equipment on your site.
In order to get the job done efficiently and safely, you are likely going to find yourself using and working with crane hire services. From questions to ask potential crane suppliers to the importance of site planning and the frustration of temporary cranes, read on for three big mistakes to avoid when renting a crane.
Overlooking essential elements before choosing a crane supplier
One of the biggest mistakes that you can make is rushing into selecting your crane supplier. While time is (always) of the essence, you still want to dedicate some time to consider the different aspects of a potential crane supplier.
More than anything, it is essential that you go and visit the crane supplier so that you can verify what they have promised you with your own eyes. During this time, you should also ask to inspect a working crane to help you make a fully informed decision.
Before you commit to working with a crane supplier, make sure to discuss with them who will be responsible for the installation and service backup.
Ideally, you want to work with a crane supplier who has their own service team and factory-trained electricians to keep the crane "downtime" to a minimum. For the same reason, asking "How many cranes do you have?" is a fundamental question because you want to ensure that they aren't relying heavily on the sub-hire of cranes from others – as this can quickly lead to complications.
Skipping the site planning process
If you want to have an effortless experience with your crane hire, then you don't want to make the mistake of skipping the site planning process. Undoubtedly, site planning is one of the most important steps in construction management.
In order to site plan thoroughly, you want to compile all the relevant information including the site address and project details, access to architectural drawings (.pdf format works), and a summary of the type of construction material(s) to be used. Furthermore, the document should include a profile of the intended material handling location/zone and general access details for trucks, etc. that will be utilised during the work period.
Without a site plan, you (and the rest of the team) will not have a clear indication of how your site should be organised. This, in turn, will make it harder for you to select the right type of crane and crane location to ensure the maximum benefit from your crane hire. Unfortunately, some people overlook the importance of this process and then end up choosing the wrong crane.
This oversight can delay your project and involve substantial additional expense. That's why the team at Active Crane Hire considers site planning as an essential first step. It is a topic on which we are happy to provide extensive advice.
Choosing something other than a permanent onsite crane
While there is an array of different types of cranes on the market, you always want to be using a permanent onsite crane if warranted. There are a variety of reasons for this decision and associated benefits. They include increased ROI and financial gains due to the increase in construction speed plus OHS benefits, enhanced motivation of onsite staff, and benefits to the neighbourhood.
A permanent onsite crane (ie self-erecting or tower crane rental) typically ensures maximum efficiency in terms of material handling activities.
Material handling is a significant cost factor and cranes have a notable impact on the speed of construction and consequently, the reduction of material handling costs. Significant financial benefits can be had if you reduce your construction time by a minimum of 10 percent, which is possible when utilising a permanent onsite crane.
The OHS benefits, meanwhile, stem from the fact that cranes dramatically decrease the chance of injury to personnel because of heavy lifting. They also help to keep the building site clean and organised thus decreasing the chance of trips or falls or other similar accidents occurring.
A permanent onsite crane also impacts the motivation of your workers. They can focus on the construction work instead of having to deal with the intensely draining physical tasks of lifting materials. This switch in jobs propels the momentum of building activity and lessens the threat of physical burnout among onsite staff.
Finally, consider the neighbourhood in which your construction project is happening. From the first day onwards, construction projects can negatively impact the inhabitants of the surrounding area or neighbourhood because of noise, possible traffic obstruction and dirt.
So, you should aim to reduce the timeframe of construction (while maintaining quality) in order to reduce the period of nuisance. For residents, a permanent on-site crane is much preferred to a temporary one as it reduces traffic congestion. Look for permanent onsite cranes that are electrical and emission-free to keep the construction noise and pollution to a minimum.
Do you want to make sure you aren't making any mistakes when hiring a crane for your next project? Contact our expert team for the right advice and get your price quotation from Active Crane Hire today.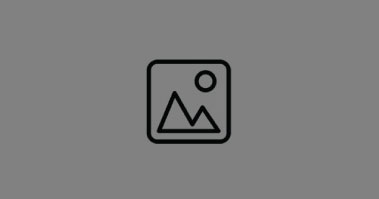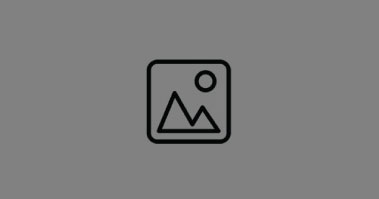 CONTACT US
Get in touch and let us know how we can help.