LATEST NEWS
3 Projects That Call for the Use of Self-Erecting Cranes
Are you looking to maximise your profits and increase your crane fleet's versatility? Then you need to add self-erecting cranes to your roster.
Self-erecting cranes are the perfect solution for any construction firm looking for more small or  moderate height construction project opportunities. Their compact size has a smaller footprint compared to mobile cranes.
Like most crane types, self-erecting cranes come in different models and configurations suited for different projects.
Invariably, the needs of the project and the job site's configuration will determine the crane model required. Using the appropriate model ensures increased safety and efficiency while maintaining on-time and on-budget delivery.
Self-erecting cranes enable construction firms to manage the expectations of low rise projects while maintaining profit gains. Their various configurations ensure they are purposely built to suit a diverse range of loads and lifting operations.
At Active Crane Hire, we believe that having access to self-erecting cranes either through hiring or purchasing increases the capabilities of your business, in turn, empowering your business to tap into more project opportunities while increasing profits.
Before we examine the constructions projects best suited for self-erecting cranes, let's look at the numerous benefits that self-erecting cranes provide.
Advantages of Self-Erecting Cranes
As the name suggests, self-erecting cranes are entirely autonomous. Their compact size means they are simple to operate, easy to set up, and can be rapidly deployed on a job site. Self-erecting cranes can be installed and fully operational in less than one day.
A self-erecting crane's compact size and ability to be rapidly deployed also means that it can easily be transferred from job site to job site via truck. Self-erecting cranes are also equipped with state-of-the-art technology to allow for optimised use and safety.
Additional benefits of self-erecting cranes include:
Minimum ground preparation required
Less material wastage
Low energy consumption
Clean, quiet operation
Improved health and safety on site because of a remote-control system
Multi-use functionality, reducing vehicular movements on site
Lowering costs by replacing alternative material handling equipment
Eliminates site reinstatement costs
If your project or job site can't justify the installation of a conventional tower crane or is of  short duration or requires frequent erection and dismantling, then a self-erecting crane may suit your needs.
Suitable On-Site Applications for Self-Erecting Cranes
A self-erecting crane's compact size is rather deceptive. Despite its compactness compared to a conventional top slewing tower crane, a self-erecting crane still offers great load and height capacity.
Take the Potain IGO 50, for example. This rapidly deployable hydraulic crane has a max height of 23 m and features a maximum jib radius of 40 m offering a lifting capacity of 4,000 kg, or 1,000 kg at its maximum jib radius. This crane offers a compact design with excellent maneuverability on even the most congested job sites.
Even the smallest self-erecting crane in our hire fleet, the Potain IGO 13, is a powerhouse. Despite its small stature, the Potain IGO 13 has a max load capacity of 1,800 kg and a max jib radius of 20 m.
In terms of suitable applications, self-erecting cranes are ideal for job sites with maneuverability  limitations.
Expect to see self-erecting cranes across many small to moderate commercial construction sites, special industrial applications, and residential projects extending up to 6 storeys high.
Now let's take a more in-depth look at the suitable construction projects for self-erecting cranes.
1. Commercial construction projects
Because self-erecting cranes can slot into almost any job site, they can be seen across many and various commercial projects.
The most common type of commercial construction sites which use the benefits of self-erecting cranes include:
Sports complex buildings
Churches and other religious buildings
Building and landscaping construction across universities
Retail outlets
Office buildings
Self-erecting cranes can also serve as auxiliary cranes, assisting the much-larger top slewing tower cranes on large construction sites.
2. Residential construction projects
The application of self-erecting cranes in residential projects can vary as much as the commercial applications above. Because of their compact size and rapid, autonomous nature, self-erecting cranes have a special role  in the construction of detached and multi-occupancy residential projects.
These projects can range from small apartment blocks to luxury housing estates or boutique hotels.
In past years, our range of self-erecting cranes helped to support the growth of Sydney's housing boom.
The housing boom led to a rise in new residents and global investors throughout Sydney. This then contributed to the flurry of housing developments that occurred, particularly with medium-density developments.
3. Special applications
Outside of conventional construction projects, self-erecting cranes excel in small infrastructure projects and certain special applications.
Self-erecting cranes provide impressive lifting solutions in small infrastructure projects such as:
Electric power stations
Barrages
Bridges
Shipyards
Aqueduct restorations
Material handling
Material handling is another strength of self-erecting cranes that is often overlooked.
In sites where space is constricted and manoeuvrability is limited, self-erecting cranes shine. Their excellent reach and lifting capacity make them ideal for placing site materials with great precision.
This can include anything from hoisting and positioning trusses, steel beams, roof sheeting, or roof rafters. Self-erecting cranes can also be utilised to move other construction equipment such as concrete skips throughout a job site.
Getting Started
Our broad range of self-erecting cranes available for crane hire or crane sale means we have the right lifting solution for your specific construction needs.
All of our self-erecting cranes are modularly designed to be easy to operate, erect and lower plus transport hassle-free.
With our expertise, top quality equipment, and years of experience, we can guide you through the crane hire or purchase process to ensure maximum benefits for your business.
Looking for a cost-effective solution that increases your firm's projects' versatility? Contact us today.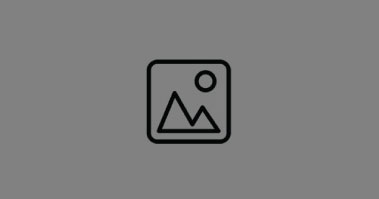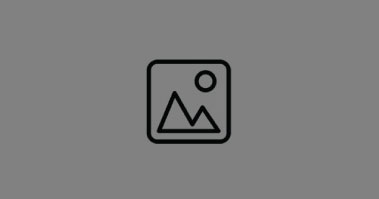 CONTACT US
Get in touch and let us know how we can help.