LATEST NEWS
Crane Maintenance and Servicing: Key Benefits and Best Practices
Cranes play a key role in making industrial and construction operations smooth sailing and less challenging. They provide support whenever needed and are rarely noticed when performing at their best. But if not properly maintained, they may cause project delays, or worse—safety risks.
For this reason, it imperative that you understand the importance of crane maintenance. Read on to learn more about the best practices in servicing cranes and how contractors like you can benefit from the proper maintenance of this important equipment.
3 Key Benefits of Crane Maintenance
Like other pieces of equipment, cranes require regular maintenance and servicing to function properly. This will also ensure that contractors can take advantage of the following key benefits of well-maintained equipment:
1. Crew and Employee Safety
Safety should be the top priority in any construction site, which is why it is important that all equipment—cranes included—are properly maintained. Having said that, neglecting maintenance and scheduled inspections will inevitably increase the risk of equipment failure and lead to the higher probability of accidents occurring with potential injuries onsite.
2. Risk Management Inspection Compliance
As contractors, you will need to undergo many inspections regarding onsite safety and risk management. During these visits, the inspector will be checking whether the cranes you are using are compliant with best practice Occupational Safety and Health Regulations and other relevant work health and safety regulations and codes.
Some of the things the inspectors will be checking include:
the registration of the design and any alterations made to the crane;
its compliance with maintenance programs;
its compliance with maintenance programs;
the availability of ladders and other accessibility assistance tools for when repairs need to be conducted;
complete records of the crane maintenance, testing, inspection, and others;
operator training and licence requirements in performing their duties; and
the proper maintenance of lifting gears such as slings, chains, and attachments.
3. Fewer Chances of Equipment Failure
As mentioned earlier, regular maintenance can reduce, if not prevent, equipment failure on the construction site. This means you would have minimal downtime for any repairs of the crane which can effectively reduce the possibility of daily project costs continuing with reduced productivity.
Top Crane Maintenance Best Practices
To achieve all the key benefits of crane maintenance mentioned above, it is important that crane hire companies and contractors alike perform the following best practices:
1. Conduct routine and periodic maintenance
Routine maintenance of cranes means there must be a set schedule for the routine checking of the equipment. It should include fundamental maintenance tasks like lubrication and adjustment. Doing so will reduce wear and tear of crane components, prevent unexpected stoppages, keep the equipment from performing below the standard level and monitor changes in crane condition.
2. Preventive maintenance
Preventive maintenance and routine maintenance differ in terms of scale and preventive maintenance can be determined by the experience of the crane hire company. While routine maintenance covers smaller tasks, preventive maintenance is performed on a crane to avoid repairs and potentially risky situations on a construction site where the equipment is being used.
This type of maintenance procedure must always be conducted according to the equipment manufacturer's recommendations to avoid equipment failure and work stoppage. So it is important that the crane hire company you choose fully understands the required preventive maintenance procedures and service intervals for each type of crane.
3. Don't try to do it yourself
The number one rule when hiring cranes is to report any problems with the equipment to your supplier so that they can carry out the crane inspection, maintenance and repair work themselves.
At Active Crane Hire, we fully brief our clients on the operating procedures for the crane they are hiring to ensure they know the proper protocol during these instances.
In this briefing, you will learn about the fault-finding procedures performed on the off chance that there is something wrong with the crane you hired. After determining the issue, we immediately make the necessary repairs or replace the crane if deemed to be unworkable to reduce the downtime and prevent revenue loss.
4. Keep track of crane maintenance activities
All crane maintenance activities, observations, repairs, and inspections should be recorded either in a logbook or an electronic system. This is to make sure that all the manufacturer's recommendations for the servicing of the equipment are met. It also allows the crane hire company and the onsite project team to monitor the maintenance of the crane properly and easily.
Quick Roundup
Crane maintenance and servicing are important processes in ensuring that the equipment performs as expected. Because of this, you should hire cranes only from companies that have comprehensive maintenance, repair training and certification in addition to a large collection of spare parts to expedite repairs at a moment's notice.
All of the staff at Active Crane Hire take pride in ensuring our clients receive well-serviced and highly maintained equipment. We do this by conducting scheduled routine maintenance and preventive maintenance diligently to make sure that our cranes are always in tiptop condition.
If you are thinking of hiring a crane for a project, then do not hesitate…
Contact us for a prompt quote.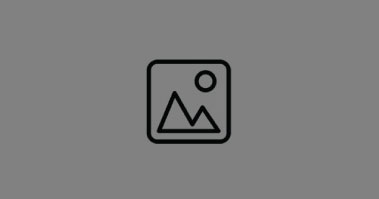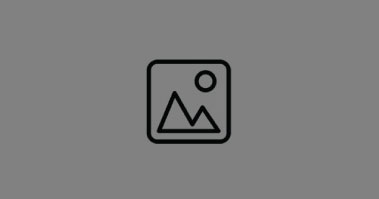 CONTACT US
Get in touch and let us know how we can help.