LATEST NEWS
What to Expect When You Work With Our Crane Hire
When choosing a crane hire company, it pays to be vigilant. You want to make sure you choose the right one to partner with. Construction is an expensive industry that is laden with physical risks.
This is why it is essential to get the best crane hire service because choosing  the wrong provider can result in significant downtime and that means  money down the drain.
You want to use a well established company  with a reputable history — one that doesn't compromise quality for profit. More importantly, you need professionals with the experience to ensure the building site is safe for you and your team.
At Active Crane Hire, we have the crane knowledge and years of experience to make crane hire simple. We have the tools and resources to transform your lifting  blueprints into reality.
We understand that cranes serve as the structural backbone for any construction project. So when you work with us, you know your project and building site is in safe hands.
Ready to work with us on your next construction project?
Here's what you can expect when you work with the leading crane hire company in Australia.
Site Planning
Any construction project takes careful planning. Managing the responsibilities of several contractors is a complicated process, particularly when crane operations are involved. But, the use of crane operations is a necessity for many construction projects.
Lift planning is an essential part of working with Active Crane Hire. Without proper planning and training, crane hire can become a considerable investment risk; not to mention, dangerous.
As part of the Active Crane Hire site planning process, we examine the:
Site address
Project requirements
Ground conditions
Summary of construction materials to be lifted
Profile of the intended material handling location and zone
Access details such as obstructions, hazards, and restrictions
Doing all these makes the crane hire process as efficient and as productive as possible. After we review the site plans, we evaluate site-specific risks and provide advice on the correct crane type to use. This way, our clients get the best advice on the various types of cranes as well as on crane location. This also guarantees there is no margin of error or mistakes during the lift.
Base Engineering
After you've confirmed our site plan, we bring in our structural engineering consultant to assess the site base conditions. This process is extremely important as it ensures our cranes can be operated safely onsite and the lift is compliant with manufacturer standards and applicable regulations.
While you are more than welcome to bring in your own engineer, we prefer to maintain this service in-house. Our structural engineers are fully qualified and up-to-date with current industry rules and regulations.
This will minimise crane base cost while maintaining utmost safety onsite and for everyone involved.
Installation
At this stage of the planning process, our Active Crane Hire staff would have already been working closely with your project site personnel to ensure the site and crane base are optimally prepared for installation.
On the day of the crane installation, several logistical considerations must be made onsite. Crane installation is high-risk work. There will be several extra vehicles and machinery like semi-trailers as well as a full rigging crew to ensure proper crane installation.
To avoid delays during installation, our team of Active Crane Hire specialists will require clear site access, plus assurance that no other work is being carried out within the established safety exclusion zone.
Similarly, we will need to work closely with the leading site personnel to ensure that the traffic management plan has the correct transport authority permits to enable us to deliver onsite and to set up on the street.
Adequate electrical power supply will also be required onsite to maintain the optimal availability of power. This will be discussed prior to installation as power requirements will vary according to crane type.
When crane dismantling is required, the steps above must be followed accordingly.
Testing and Induction
Once the crane has been installed and the auxiliary support vehicles have departed, the Active Crane Hire team will begin the commission process. This process includes a full crane test according to the crane manufacturer's specifications.
Once we are satisfied with the results of the test, we will issue your site personnel with a commission report that verifies that the crane is fit for use.
At this point, the induction process begins. As part of our full-service approach, the induction process will include access to a fully certified crane operator as well as a crane logbook. We provide this service so that your site is fully compliant with OHS rules and regulations and responsibilities.
Maintenance and Servicing
Crane maintenance and servicing are our key points of difference from others in the industry.
As a full-service company, we maintain a fully trained service and maintenance field team. Our field team members have been trained by the manufacturers according to their specific requirements.
This, alongside our extensive supply of spare parts, ensures you have a reliable crane with limited downtime. Our active preventative maintenance program ensures onsite efficiency and productivity.
The maintenance plan provided with your crane model is customised to your project needs, application, and the crane duty cycle. Our response time to general servicing, maintenance, and breakdowns is second to none; a significant advantage provided to our clients.
The Active Crane Hire Advantage
At Active Crane Hire, we understand that you have access to a number of crane suppliers to choose from. But the reality is, not all crane suppliers are created equal. That's why we are dedicated to providing our clients with lifting equipment and services that they can trust.
Each of our crane models comes with comprehensive lifecycle support to maximise onsite productivity and minimise downtime. We have the right lifting solutions to empower your business to reach new heights.
Ready to experience effortless crane hire?
Contact Active Crane Hire today.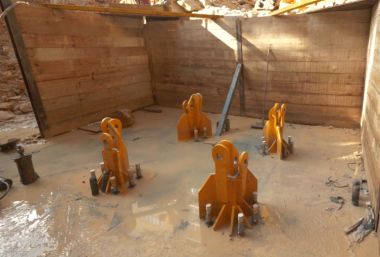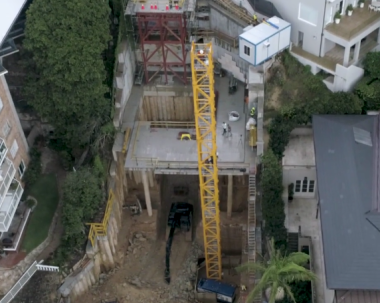 CONTACT US
Get in touch and let us know how we can help.