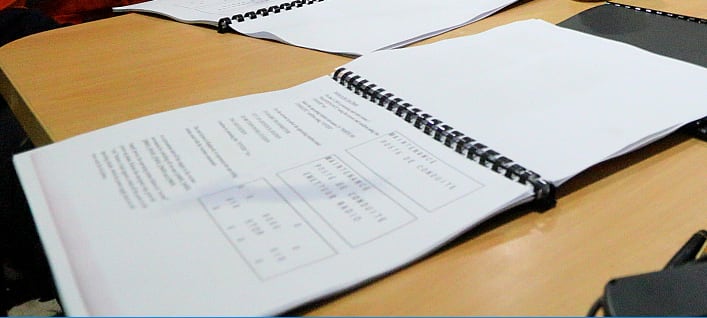 Crane operations are an integral part of any complex construction project. When you work with a crane hire company, the lifting process may seem simple. They install the crane to transport materials throughout the job site. However, this seemingly simple process is far easier said than done.
As Australia's leading crane hire company, Active Crane Hire has been engaged on countless job sites, from residential to commercial projects. We understand that although the lifting process seems simple, carrying out safe and efficient lifting operations requires a comprehensive plan.
That's why we work closely with our clients across every stage of the crane hire services process. This not only ensures that your lifting experience is as effortless as possible, but also that it adds another layer of safety throughout every step of the lifting operation.
The importance of lift planning
Sufficient planning is necessary because even a simple, routine lift operation may require unusual and dangerous loads to be lifted. Numerous variables must be considered before a crane can be installed and materials can be lifted.
These can include anything from weather conditions, to terrain environment, to site conditions and load handling. What's more, these variables can differ from one job site to another.
Without establishing a safe system of work, hazards may arise and incidents may occur. At the very least, this may lead to unplanned downtime, incurring great costs. It can also result in devastating consequences such as property damage, or worse, injury or loss of life.
To ensure the success and safety of lift operations, our crane hire services get involved at the earliest stages of a building project. This provides our clients with two distinct advantages:
First, by working closely with our clients, we can address every potential variable and develop the best possible lifting solution for their specific project.
Second, we can advise and determine the appropriate crane, equipment, and services required to complete the job.
The following is a checklist, broken down into five key processes that we use with every client prior to crane mobilisation. These details provide our crane services team with the requirements and guidance in planning and undertaking lifting operations safely and efficiently.
1. Site Planning
Before a crane can be deployed and installed on a job site, site planning must occur. This is the most important step of any lift operation as the site conditions will determine the other aspects of the lifting process.
A client must submit a sketch of the site as well as detailed notes regarding site conditions. The site survey must include the following:
Site address
General area layout
Access routes and general access information
Lifting location
Type of construction material(s) to be used
Intended material handling location/zone
Surrounding job site activities
When self-erecting cranes are being considered, a competent person, such as the site supervisor or project manager, must carry out a site assessment to ensure that the ground and surrounding conditions are suitable. That is, they can sustain the loads imposed by the onsite crane and the materials that will be lifted.
Before operation, a member of the crane hire team may also perform a site visit to ensure that the ground conditions are suitable for the selected self-erecting crane and its accessories and attachments. Tower cranes will always require the construction of a fixed crane base certified by an engineer.
2. Base Engineering
Ground conditions for a fixed crane base must be assessed by a structural engineer to ensure that an appropriate load-bearing base is established prior to crane installation.
Clients must pay particular attention to the ground surface conditions of the access routes that the crane transport vehicles use and the actual location where the crane will operate. The site supervisor is responsible for ensuring that ground conditions can support necessary loads where required and that space is provided for the access route and crane installation.
At Active Crane Hire, we also provide our clients with the consulting services of a structural engineer who can advise on the correct crane base design to allow for optimal lifting operations.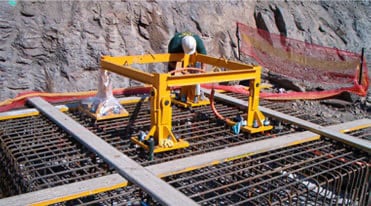 Preparing for this assessment will require the following:
Geotechnical site-specific information
Structural drawings
Architectural drawings
Site-specific surveys of the heights of surrounding structures/buildings
3. Identification of Hazards and Risk Assessment
In addition to assessing the site to confirm the correct crane base design, a risk assessment should be carried out. The purpose of a risk assessment is to identify any potential hazards and risks that may arise during crane operations.
By performing a risk assessment, the appropriate control measures can be implemented. This will reduce the likelihood of an incident occurring as much as reasonably possible.
Numerous hazards can be encountered that may result in unsafe working conditions. The most common crane-related hazards include:
Electrical hazards
Poor ground conditions
Extreme weather conditions
Collisions with nearby and overhead structures
Crane overloading
Falling materials
Adverse working configuration
Collisions with people, objects, and moving vehicles
4. Scope of Work
Lifting operation objectives also play an important role in determining a suitable crane unit for the required project. Identifying the characteristics of the load will ensure the correct selection of lifting equipment.
No load can be lifted until sufficient information is provided. Description and details of the load(s) should include:
Load weight
Overall load dimensions
Position of centre of gravity
Availability of lifting points
Pickup radius
Final location radius
Heights to which the load has to be lifted
Each crane type has certain capacities, limitations and safe working loads. Providing as many details as possible at the earliest point in the assessment will help expedite the planning stage. It will allow our crane hire services to ensure the right crane is selected to safely execute the required lifts.
5. Duties of Personnel
Establishing management responsibilities with regards to lifting operations will ensure all lifts are appropriately supervised and carried out in a safe manner. Appointment holders of the lifting operation must be competent and have sufficient technical and practical knowledge, training, and experience.
While Active Crane Hire will supply crane operators who are capable of the safe use and operation of our cranes, the crane service team must be informed of the project's suitable personnel who will be involved in the organising and planning of all lifting operations.
Personnel that should be involved in the lifting planning process include:
Crane operators
Riggers
Signal persons
Site supervisors
Lift directors
Operation managers
Project managers
This collaborative effort will ensure that appropriate control measures are in place and a safe system of work is maintained. Understanding roles and responsibilities will also increase accountability and ensure that correct maintenance and servicing are carried out when necessary to reduce unplanned downtime.
Plan With Active Crane Hire Today
All lifting operations, whether we're talking about a complex individual lift or repetitive routine operations, benefit from extensive and meticulous planning. With a lift plan in place, tasks are well-organised and appropriately supervised, and work can be carried out safely.
Of course, the key to ongoing success with our clients is effective communication.
As your crane hire provider, we are heavily involved with the lifting operation from the beginning to the end. This involvement enables us to ensure a safe and efficient working environment and allows us to come up with a cost-effective solution for your crane hire needs.
The checklist above should serve as a set of guidelines. Each lifting operation will have different considerations that must be taken into account. Because we are a leading crane hire company, our experienced team of crane hire specialists will work with you to establish a comprehensive lifting plan that is suitable for your project.
Contact us today to experience the Active Crane Hire advantage.