Training keeps you in good hands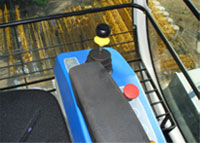 Whether supplying a crane on a building site on a dry hire basis (Crane is operated by the Hirer) or on a wet hire basis
(Crane is operated by an external Crane Crew), we have an important Duty of Care to instruct the Crane Operator / Dogman in the Safe Use and Operation of the relevant Potain Crane unit.
The remote controlled Self-Erecting Cranes and City Cranes do require an additional level of training and induction. Together with the crane manufacturer Potain, we have developed a training program which focuses on general lifting requirements, crane specific functions, safety devices and site specific regulations.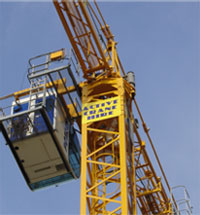 We conduct a full Crane Operation Induction every time we install a crane unit as we are aware that some crane
operators might not have been trained on a specific remote control operated crane.
Further, we can give advice in how to obtain a required crane license (Certificate of Competency CS, CT Class) and offer some of our Potain Cranes as training units.
Our crane yard at Somersby, NSW is used as a training facility on a regular basis and has the appropriate accreditation.